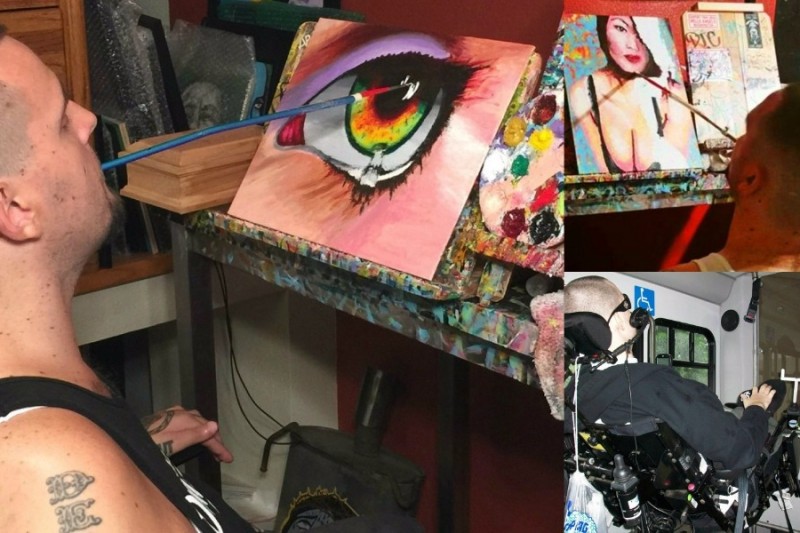 A Go Fund Me account has been created on my behalf to help raise funds for a wheelchair accessible van. For more on my story, please read the following and/or click here: https://www.gofundme.com/vanforbenny.
Transportation is a huge part of my independence. Since the accident, being 6'4″, my size has been an obstacle in every aspect of my daily life, especially with transportation. With the size of my wheelchair, I was not able to fit in most public transportation vans/buses, causing me to miss many physical therapy sessions, doctors appointments, and outings.
Now, about 8 years after the accident, I have been blessed to finally get a new wheelchair, and have recovered enough to where I can now travel more and farther. It is shorter, more compact, and turns a lot better. I will always be tall, but with that, I am finally able to fit in 2 certain models of wheelchair accessible handicapped converted minivans.
Something that is very important to me, is talking to kids. It's something I have been working towards as well. I don't want to lecture them, but instead show them and talk to them about the decisions they make in life, and about motivation and the will to always keep going. I have talked to a lot of people about it, including teachers, a 911 operator, and other people that work with different charities, grants, and other organizations. My close friend of 20 years, Erik, works with youth through his Urban Art Collective, along with a few other organizations. We have been working for years to get me out there, and now with my health where it is, good reliable transportation is the last piece of the puzzle.
I did a lot of research and found a good 2013 Preowned Toyota Sienna with 24,005 miles on it. It felt great getting in a van easily for the 1st time. The total for a conversion kit is around $27,000. Since I'm working towards buying used, the van's total cost is $47, 363. The salesman said the total will be around $52,000, but I hope I will be able to talk him down ;).
I thank you all in advance for your love and support. Any amount given is greatly appreciated. I can't even express what your generosity means to me.